National and international mobility
Encourage the European and international experience of apprentices.
Since 2015, the UFA Haute Follis of the CFA EC53 has integrated the European and international mobility of apprentices into its establishment project.
UFA Haute Follis encourages this mobility by making a 6-day week commonplace on the timetables of DCG and DSCG training, in order to organize a study stay in Europe.
This revolves around the following objectives:
the intercultural aspect: culture and heritage of the host country
the professional aspect: discovery of the professional environment with company visit and conference on the economic and social system of the country
the educational aspect: meeting with students from the host country and perfecting the English and German language
Study stays in Europe:
2015: Stockholm – 28 DCG apprentices
2016: Prague – 31 DSCG apprentices
2017: Budapest – 36 DCG apprentices
2018: Vienna/ Bratislava – 45 DSCG apprentices
2019: Prague – 21 DCG apprentices
2020: Belgrade – 28 DSCG apprentices (Journey canceled due to the health crisis)
2022: Belgrade – 29 DSCG apprentices
2023: Krakow – 42 DCG apprentices
For any information or information, you can contact our national and international mobility referent, Mr. Claude Hubert, at 02.43.26.17.18 or by email: claude.hubert@lhf53.eu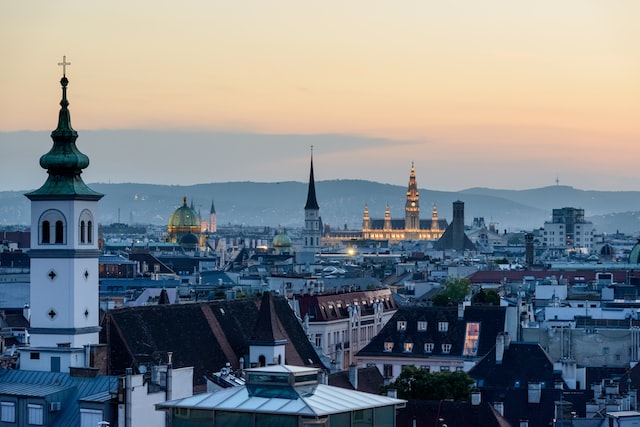 Vienne/ Bratislava - 2018